Being aware of the effect our collective actions have on the environment is important not just for today—the day when the movement was started in 1970—but for all other days of the year. Here's a snapshot of what airline companies, beauty brands, and fashion labels are doing to enact change and address the concerns the environment faces.
Delta
The Atlanta-based airline company has adopted numerous sustainable initiatives, including the removal of single-use plastic items, offering plant-based menu options such as Impossible Foods and Black Sheep Foods, and introducing bamboo cutlery and biodegradable dishware on board.
They have also partnered with Someone Somewhere, a Certified B Corporation, to produce their amenity kits. This partnership will reduce Delta's annual plastic use by up to 90,000 pounds.
The bedding sets for their Delta One cabin are made with more than 100 recycled plastic bottles and the beddings' packaging is also reusable.
Pacifica
Pacifica is launching its Plastic Credits Program. The California-based beauty brand is funding the Plastic Collective to develop plastic recycling social enterprises.
Pacifica is also working towards its goal of using zero virgin plastic. In 2022, more than 85 percent of PET bottles sold by them are made from post-consumer recycled material.
Clockwise from left: Vegan Ceramide Barrier Face Cream, Reusable Mask, Kind Tint Tinted Serum
Eagle Creek
The travel and outdoor brand is a partner of three conservation-minded outfits: Adventure Travel Conservation Fund, The Conservation Alliance, and the European Outdoor Conservation Fund. These partnerships provide funding, create connections, and raise awareness of the many issues facing our environment, both in the US and abroad.
The most recent refresh of their game-changing packing gear, called Pack-It, are now made with 100 percent recycled and bluesign-approved fabrics.
Clockwise from top left: Pack-It Isolate, Pack-It Gear, Pack-It Reveal
Toad&Co
Toad&Co has long advocated for the reduction of the harmful impact to the environment brought about by the manufacture of clothes.
Their apparel is made with sustainable fibers: organic cotton (that uses 91 percent less water compared to conventional cotton), hemp, Tencel, Lenzing modal (a type of plant-based fiber), and recycled fabrics.
When you make a purchase at their site, you have the option of having the goods shipped with a LimeLoop Mailer. This shipper is made from durable vinyl recycled from billboards. What's more, once you receive your Toad&Co gear, you can send the mailer back—just flip the shipping label—so that it can be reused.
Unisex Hemp Daily Baseball Tee
evolvetogether
On top of partnering with responsible factories and designing biodegradable products, evolvetogether has their "Gone Today" collection: a personal-care line made with waterless formulas and 100 percent dissolvable packaging that disappears under running water.
Customers can also make a one-dollar donation at checkout, which will go towards planting a tree with the One Tree Planted project.
Clockwise from left: Hydrating Hand Cream, Dissolvable Hand Soap, Hand Sanitizer Starter Set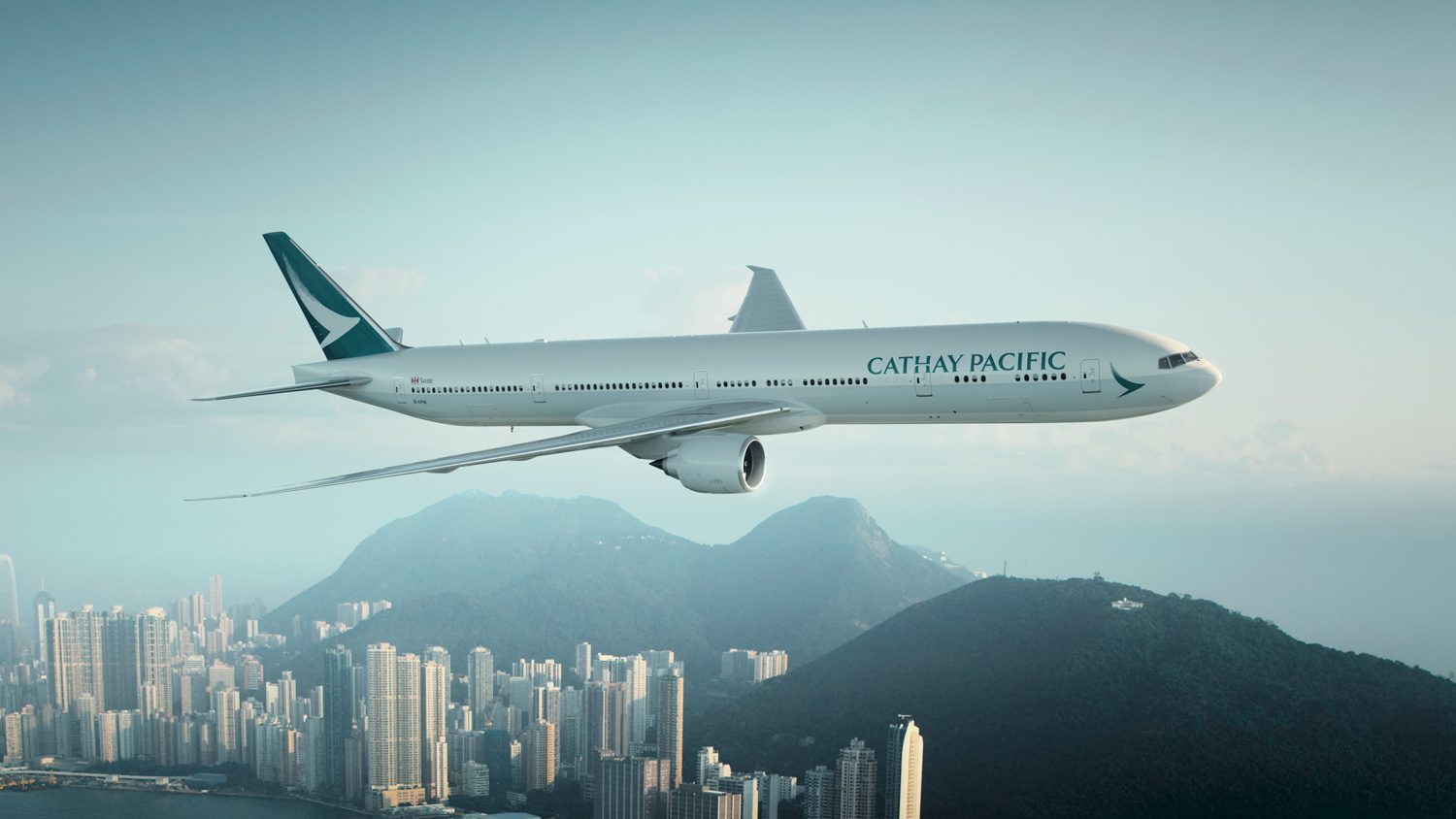 Cathay Pacific
Cathay Pacific was the first Asian airline to launch a carbon offsetting program in 2007. Called Fly Greener, they have offset more than 300,000 tons of carbon dioxide emissions.
Contributions to the program have also helped distribute biodigesters across India to replace fuelwood grid electricity and other fossil fuels.
Cathay Pacific was the first airline to make an equity investment in Fulcrum Bioenergy—a sustainable aviation fuel (SAF) manufacturer; committing 10 percent SAF to their total fuel consumption. Fulcrum Bioenergy uses household waste as a feedstock, turning it to SAF.
R+Co
R+Co was one of the first companies to use recyclable packaging. Bottles and jars are made of 100 percent post-consumer recycled material. Tubes are constructed with bioresin sugarcane plastic. Canisters are 100 percent recyclable aluminum.
Cartons and secondary packaging are developed from 100 percent post-consumer recycled paper sourced from Forest Stewardship Council (FSC)-certified forests and feature soy-based inks.
R+Co's products also come with a sheet of paper embedded with seeds. When planted, the sheet grows wildflowers.
From left to right: De Luxe Reparative Conditioner, Lifestyler Volume & Texture Spray, De Luxe Reparative Shampoo